News / events / highlights

August 2020 Interior & Lifestyle – 3rd IAI International Design Festival & 12th IAI Design Award Ceremony in Tianjin China P.R.C.

The designer Khaled Bouharrour was presented and invited as one of the IAI-core judges to bring in his holistic expertise in Fashion & Lifestyle & Interior Design based on his multicultural bridge-building experiences in between Europe and Asia / China Mainland. This well known Design festival was originally organized to be held in February 2020, but was postponed to 27&28 of August due to the outbreak of the pandemia Covid19.

January 2020 Luxury Fashion - GUO PEI Spring/Summer 2020 at Palais Tokyo, Paris

The 9th edition with 22 couture looks was shown on 22 of January based on Guo Pei's poetic and imaginative interpretation of the Himalayas' faith by using the reverse side of precious brocade from China, antique Japanese Obi fabrics, light materials as feathers, chiffon, organza, layers of pearls, crystals, pleating and weaving techniques.

August 2019 Fashion, Lifestyle & Interior - CEIBS Horgen/Zurich Switzerland & Design Entrepreneur BE.SIGN GmbH

On 20 of August, Khaled Bouharrour was invited to join the discussion at the CEIBS Global Executive MBA panel on "opportunities and challenges of achieving growth in entrepreneurial ventures". Moderator and course leader was Shameen Prashantham, Associate Professor of International Business and Strategy.

July 2019 Fashion - MICHAEL KORS on TMALL LUXURY PAVILLON P.R.C.

Launch of a digital flagship on Alibaba platform Tmall as the iconic brand's first third-party partnership in Mainland China. The Capri Holding Ltd owned brand is already operating 149 offline-locations and its own online store. Michael Kors joins around 100 luxury brands as there are Versace, Chanel, Givenchy, Burberry.

July 2019 Luxury Lifestyle - 5* HOTEL CHEDI Andermatt Switzerland

Presentation journey regarding exclusive investment opportunities for international buyers of residential property units within the Andermatt Swiss Alps project "THE CHEDI RESIDENCES".​

July 2019 GUO PEI Haute Couture Show Fall/Winter 2019 at the Academy Beaux Arts Paris

The 8th edition named 'Alternate Universe' is expressing a mysterious dream after life via a splendid collection with strong use of pineapple hemp fabric covered by hand-embroidered animals and plants.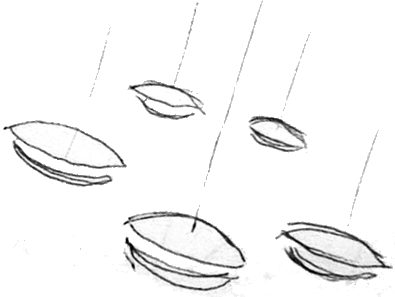 is a fashion and interior design company
bridging East Asia with Western Europe