Clubhouse Beijing, Wine-Cigar-Lounge Shanghai, Spa-Hotel Beijing, The Glass House Shanghai, Luxury Triplex, Duplex & Simplex Hong Kong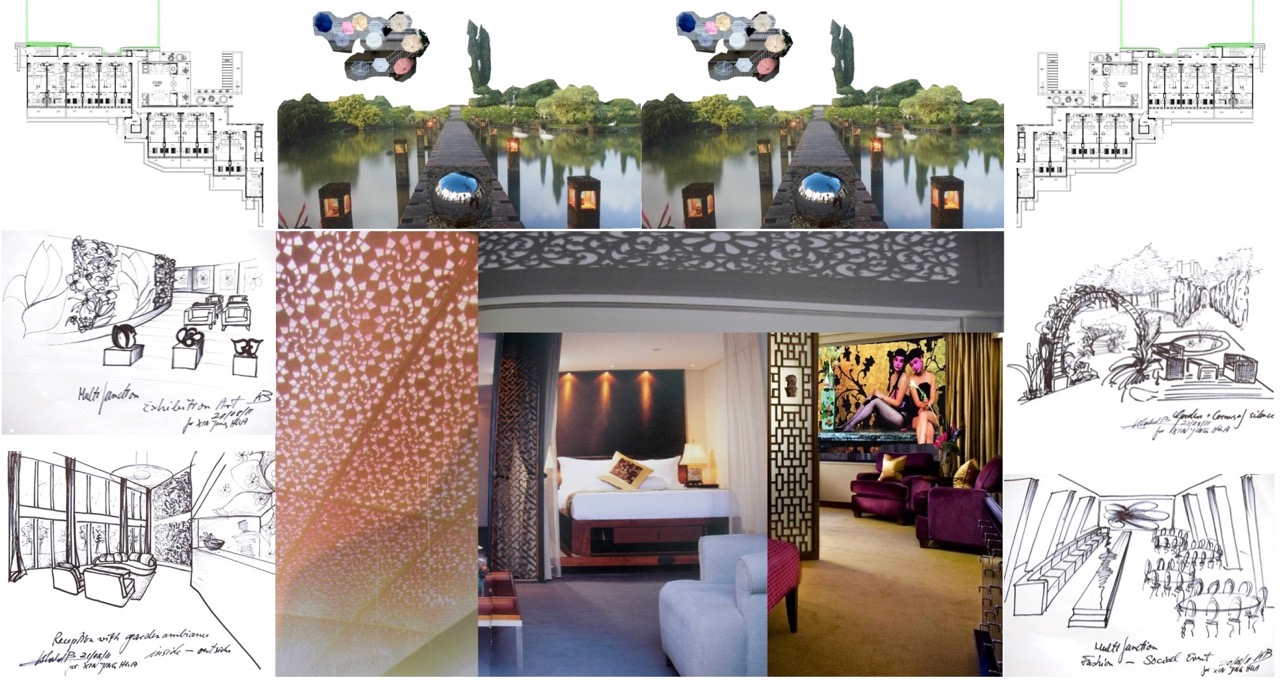 Clubhouse Beijing 8000 sqm, Wine-Cigar-Lounges 100 sqm & 140 sqm Shanghai, Spa-Hotel Beijing 1400 sqm; General Forum 'IHDD & 100% Design' Shanghai; Luxury Duplex 430 sqm Hong Kong; Luxury Triplex 696 sqm, Duplex & Simplex a 430 sqm at 'One Central' Macau
Modern concept and design of Globus Wine Lounge in historical heritage building 1933 near the Bund, Shanghai, Besign-Team: G&K, realized 2008.
Private Cigar-Wine-Lounge 'Vini Locus', French concession, Shanghai, Besign-Team: G&K, realized 2011. 
Concept Spa-Hotel Lidopark 24 rooms & 6 Suites in collaboration with Wang Xiao Xui, Beijing July 2011. 
Conception "The Glass House" of the general theme show forum for high-end home products - IHDD & 100%Design - for Reed Expo Shanghai, March 2011. Expression of airy sensuality, the new home feeling of boundlessness, in- & out are elapsing, the freedom to enter and to exit the spaces, the center as a geographic and social 'patio of choice', the clearly defined separations are at most tangible, the new importance for curtains and wall coverings in various degrees of transparencies, characters and performances.
Concept Luxury Duplex 430 sqm, Hong Kong 2011. Concept Luxury Triplex 696 sqm, Duplex & Simplex a 430 sqm at 'One Central' Macau - for Shun Tak Development Ltd 2010/11.