News / events / highlights

July 2018 Luxury Fashion - GUO PEI Fall-Winter 2018/19 Haute Couture Show in Paris, France

The 6th edition with strong references to gothic architecture & history took place in the 'Cite de l'architecture & du patrimoine'. The combinations of precious Chinese silks, tulles and modern laces with delicate handmade embroideries were used to create inspirational silhouettes with structure and fluidity.

June 2018 Luxury Fashion & Lifestyle - ZIMMERLI of Switzerland Fall-Winter 2018/19 Fashion Show in Shanghai, Mainland China

The very first Zimmerli - solo show in Asia / China for FALL-WINTER 2018/19 was presented in Shanghai on 02 of June 2018 at the historical Bund 22 opposite the city's famous modern skyline of Pudong district. Thanks to the invitation as the only western prestige brand and the very kind support of Shanghai International Fashion Federation SIFF, Shanghai New Couture Week SNCW - and the Bund - organizations, the new Zimmerli collection with 34 looks was embedded in a appropriate luxury ambiance.

January 2018 Luxury Fashion - GUO PEI Summer 2018 Haute Couture Show in Paris, France

The 'Elysium'-themed 5th edition was set up in the 'Cirque d'hiver Bouglione'. 23 looks presented flowers in all embroidered and hand-crafted variations expressing the creative dreams of a spiritual paradise.

January 2018 Lifestyle Beauty - ANANNE Zurich, Switzerland

Ananné was awarded the level of "Preferred Supplier" for the Swiss Deluxe Group with 42 five star hotels. Ananné relaunched a new and updated website.​

November 2017 Interior & Architecture - JEAN NOUVEL LOUVRE ABU DHABI Opening Abu Dhabi, UAE

The opening of the new 'LOUVRE ABU DHABI' will take place on 11 of November 2017 - After more than 10 years planing and construction time, the masterpiece of french architect Jean Nouvel propose a modern translation of the dome, which is an important symbol of the Arab architecture. The Louvre-Museum will be joined by the Foster + Partner-designed Zayed National Museum and a new Guggenheim designed by Frank Gehry in the Saadiyat Cultural District.

July 2017 Lifestyle - HOTEL DE CRILLON Opening event in Paris, France

The opening party was held on 4th of July at this prestigious luxury hotel , located on the Place de la Concorde. After four years renovation, the hotel stands for the quintessential spirit of Paris and the French art de vivre. Karl Lagerfeld designed two of the hotel's most prestigious suites ("grand apartments", 176 m² and 125m²).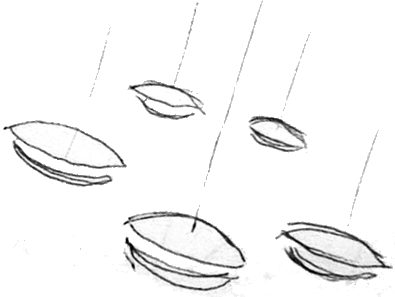 is a fashion and interior design company
bridging East Asia with Western Europe